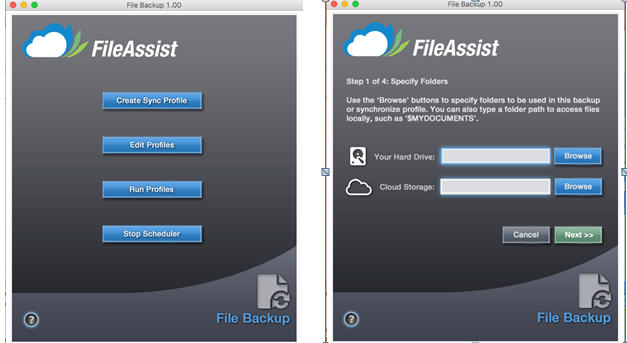 Introduction
FileAssist, the leader in cloud storage introduces File Backup – the easiest way to synchronize and backup your data.
Using File Backup with FileAssist, you can easily synchronize your folders, access your files from anywhere, and share files.
File Backup is the ideal web-based file solution, whether employed as a stand-alone service or together with additional (or complementary) FileAssist features. File access and backup functionality are also available from your mobile device.
File Backup is ideal for the following types of users:
Those with disaster recovery priorities
Small business owners
FileAssist users needing to synchronize across devices 
What You Can Do with File Backup
With File Backup you can:
Synchronize file changes in real-time
Synchronize or backup complete folder structures in one or both directions
Enjoy flexible, reliable backup and synchronization for business servers
Protect your data with offsite storage and "point-in-time" backups that enable you to retrieve previous versions of your data