Here's how you can switch you default user view.
 
1. Click on your name in the top right-hand corner and then select Profile/Account from the drop down menu.


2. Once you are in the Profile / Account area, click on the User View Settings tab on the left.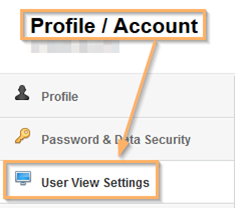 3. For the best user experience, set your Default View to Tree View.  Tree View is very similar to the layout of Mac and PC.
4.Now click on the Save Changes button at the bottom of the section to finalize your changes.