To view and edit existing picture links click on the Tools tab and then click View Picture Links in the bottom right corner, as seen in the picture below.

This will open a new window with a list of the different picture links created, their thumbnails, links for sharing, and of course a Create New Picture Link button at the top of the window.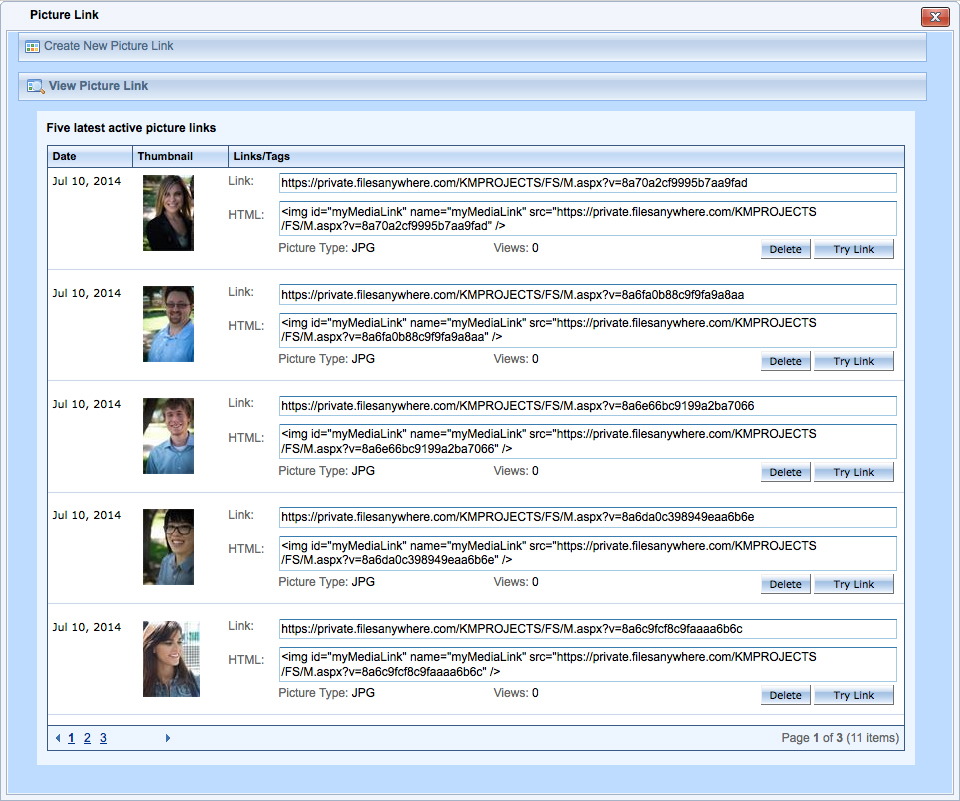 Click Try Link to view the image and Delete to remove the image. The links are available to share the image or embed it in HTML.