Organization is an important part of FileAssist. If you accidentally upload a file or folder to the wrong location, or you need to move something, to another directory, we make it easy for you. There's a few ways to move your files and folders and they're all listed below.
Move Command
To move folders and files in List, Icon, and Tree View select Options (usually a gear icon) and then click Move. Then select the destination and the file will relocate itself. That's it!
List View

Tree View

or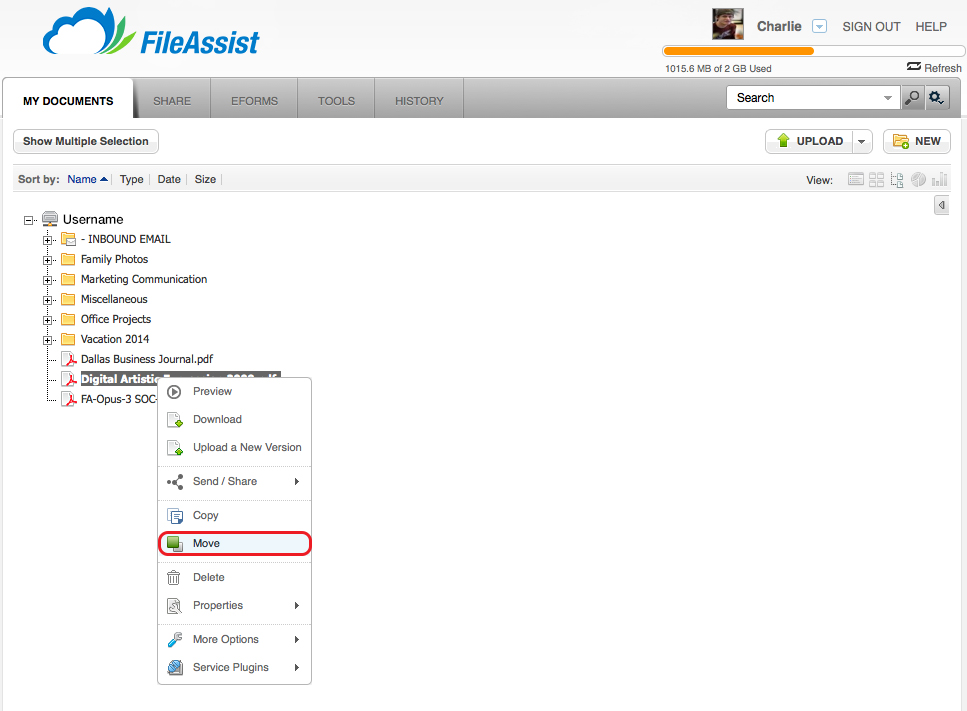 Icon View

Move Command Window

Dragging and Dropping
Click and hold a file/folder and drag it onto another folder. This feature works in the List View and Tree View.
List View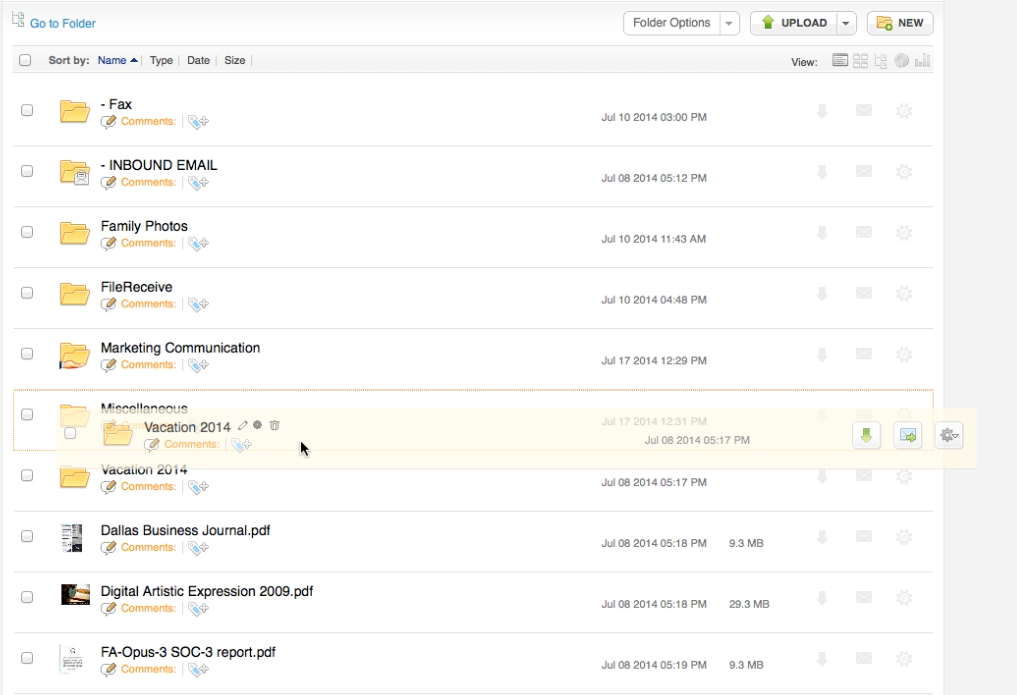 Tree View