While working in your FileAssist account you may need to select more than one file at a time. This can prove useful if you need to move, delete or share multiple files at once. To select multiple files or folders, follow the steps below.
In "Tree" View
1. Click the "show multiple selection" button near the top left of the page. This is directly underneath the "My Documents" tab.
2. Once that button has been clicked the page will reload and all of your files and folders will have a checkbox next to them.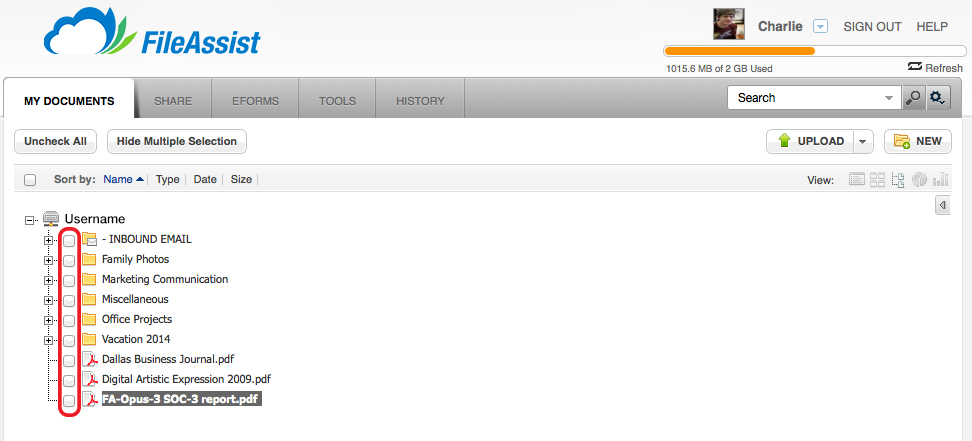 3. After checking two or more of those boxes a blue toolbar will appear across the top of the page. This toolbar will have several options including "move", "delete", "share" and "download".
4. Once the appropriate action has been selected it will apply to all of the selected files and folders.
In "list" view the steps are identical. The only difference is that the checkboxes are already there.