FileAssist's Preview feature allows user and recipients of FileShare links to view documents, videos, listen to songs, and see the contents of folders. Previewing a folder is as simple as selecting the folder, opening the options, and selecting preview. The Preview mode displays options on the right hand side and allows the user to navigate between multiple files. An image of the feature is directly below and instructions to Preview a file or folder are below the Preview example.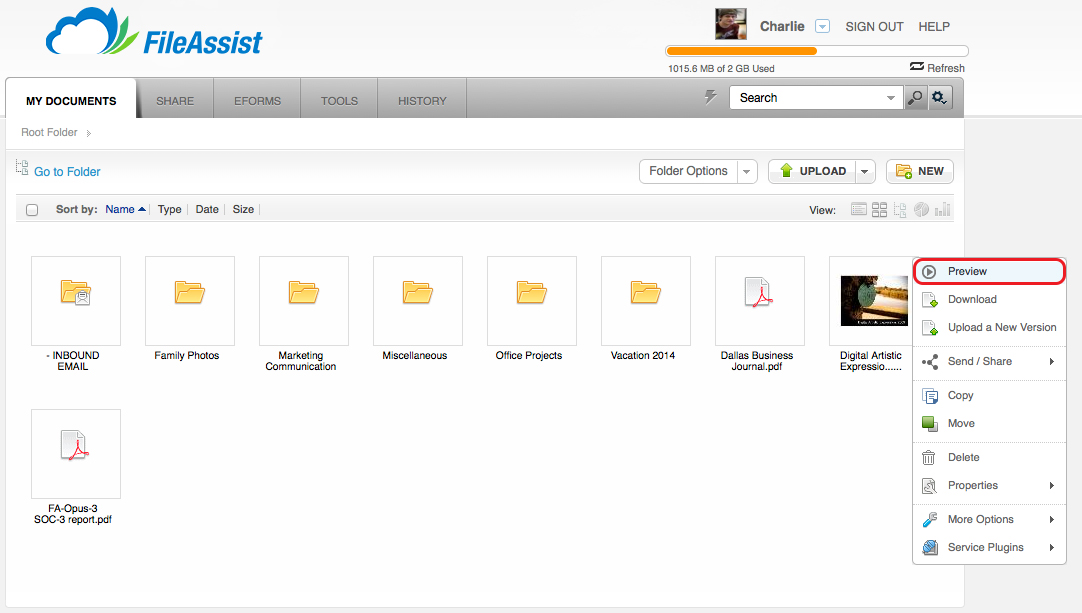 In Tree View right click on a folder or file and click Preview.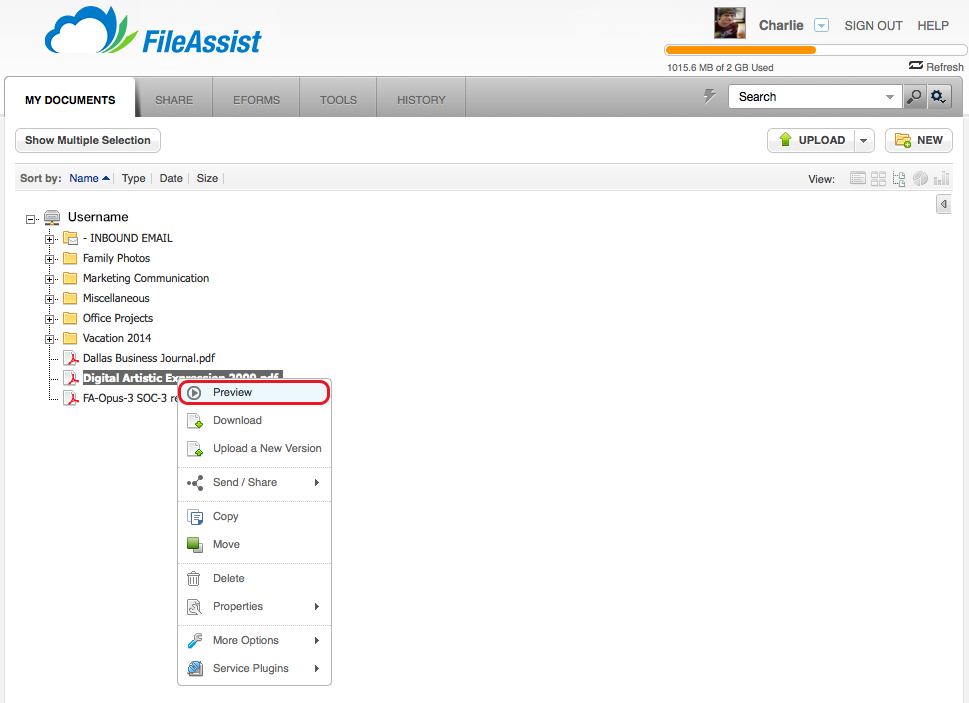 In List View click the cog wheel icon on the far right side.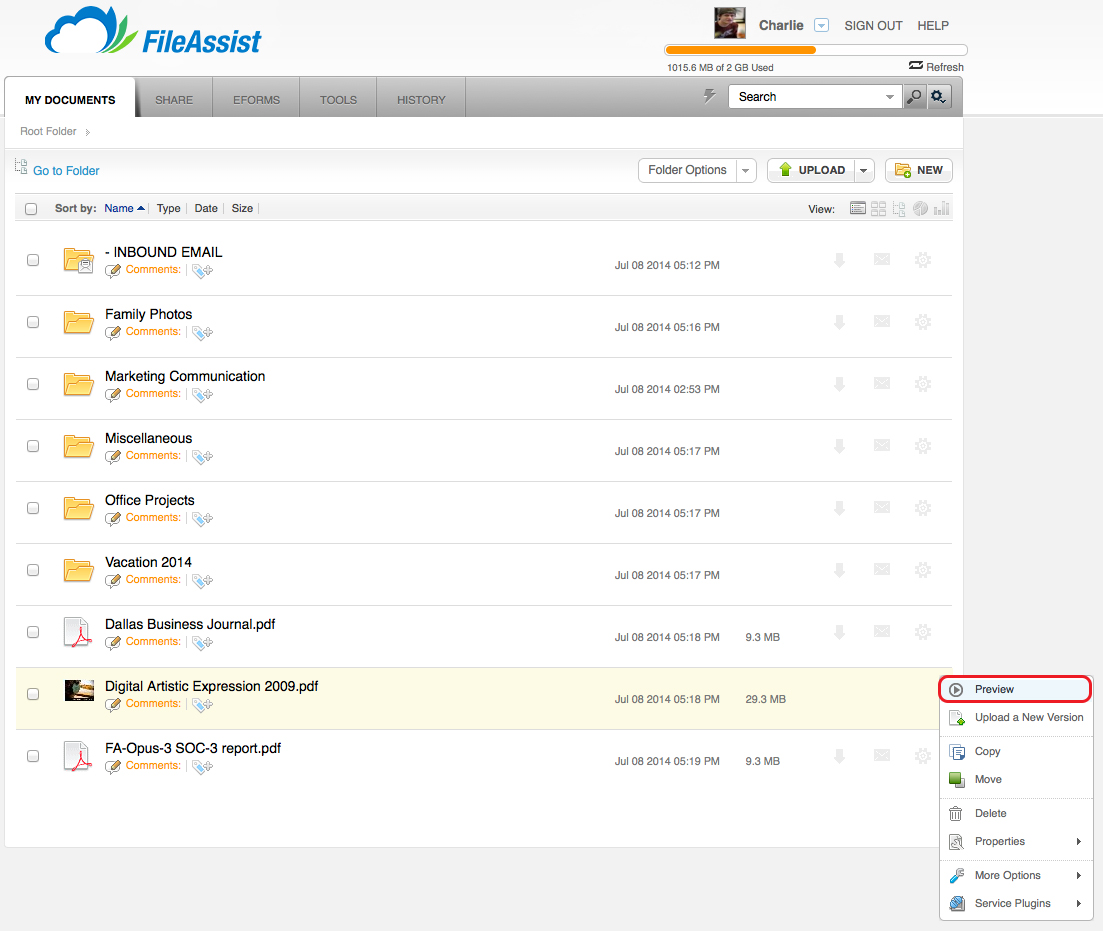 In Icon View click on the down arrow icon in the top right corner of the file or folder icon and then click Preview.