Creating and Using a Folder Contents Report
Generating a Folder Contents Report will display all of the information regarding the folders in the account. To create the report click on Tools and then click Folder Contents Report.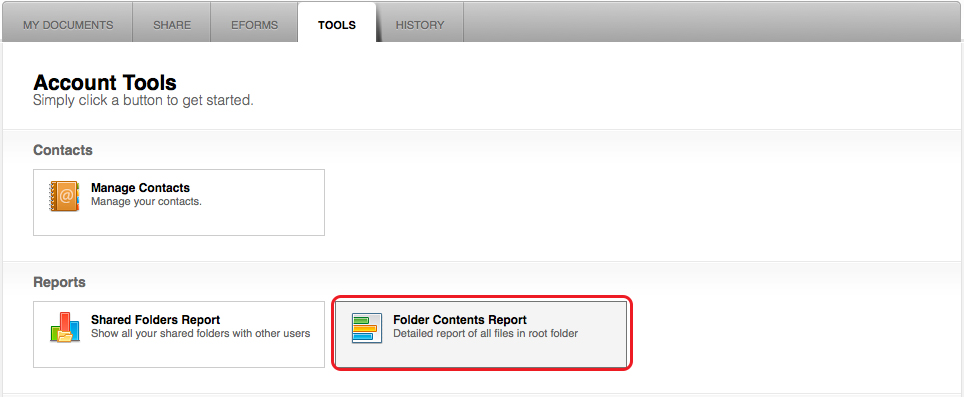 This will process the request and create an Excel spreadsheet for you to download.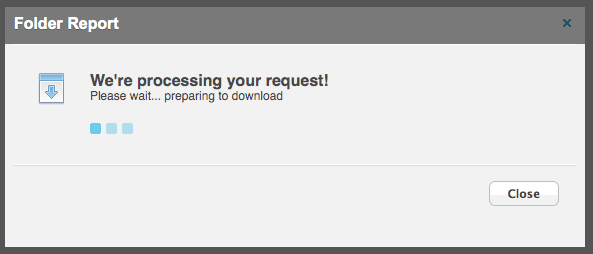 Once the file is downloaded and opened it will display (A) The file name, (B) file type, (C) file size, (D) file size in bytes, (E) upload date, and (F) folder pathway.
Pro Tip: If your computer does not have Microsoft Excel you can upload the file to your account and view it online using the Zoho Editor.